How can tourism encourage the participation of volunteers at the NGO Bright Future in Mangily?
The activities at NGO Bright Future in Mangily are divided into three main projects:
1 — Reforestation projects for mangrove and the plantation of moringa trees
These reforestation projects for the forest and the mangrove are implemented to achieve the balance between forest resources and human needs.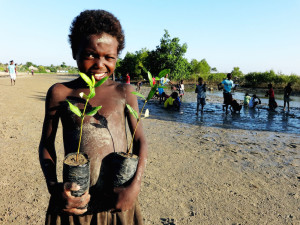 The NGO Bright Future also fights against malnutrition by planting mooring trees, a rich nutritional complement in vitamins that is distributed in the form as a powder everyday in cantines.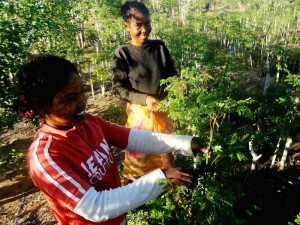 The voluntary tourists can participate in:
the plantation of trees, irrigation, ground cleaning, and the production of compost ;
During the procedure of extracting the Moringa powder (trees are irrigated, the leaves are harvested and the branches are pruned; after the leaves are dried, they are crushed). Forty teenagers from the village of Mangily follow a management training for forest resources, agriculture, breeding and other educational activities.
2 – Professional training for agroforestry and herding
Quarante jeunes de la ville de Mangily suivent une formation en gestion des ressources forestières, agriculture, élevage et d'autres activités pédagogiques.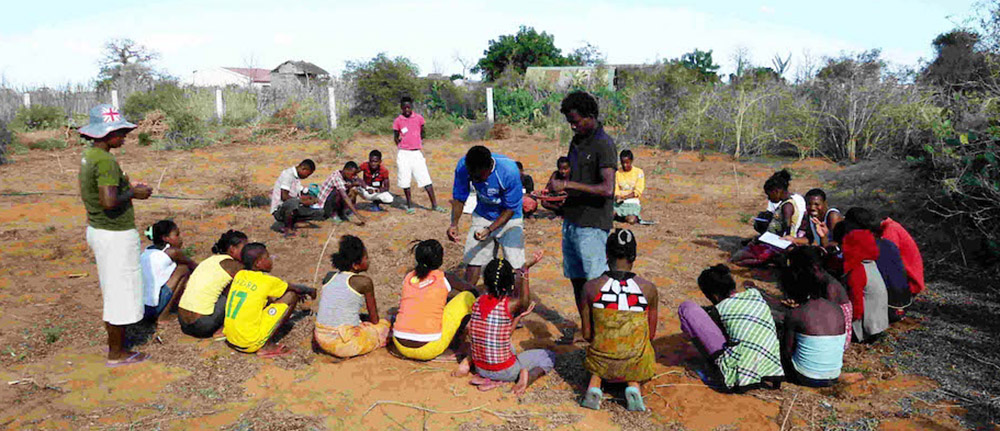 The voluntary tourist can also participate in :
Accompanying students in their daily tasks for farming and looking after farm animals such as chickens, goats and donkeys. Over the past few years, Bright Future has been committed to conservation in Madagascar ;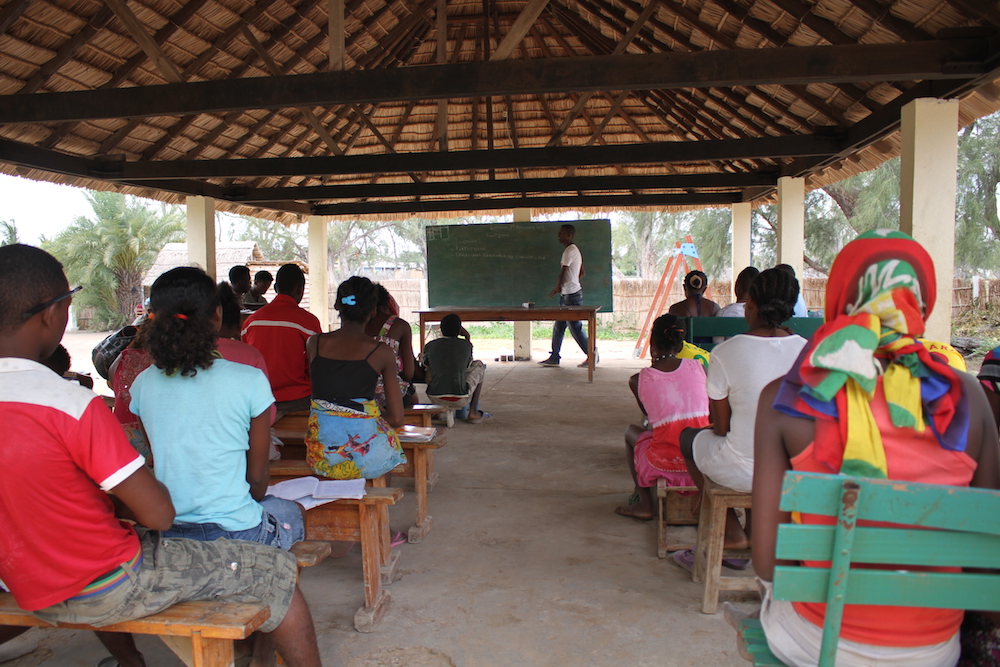 Assisting in lessons such as mathematics, botanics, geography and french ;
Other activities that the students do include workshops for embroidery, woodwork, bricklaying and beekeeping. There is also a weekly workshop for making jam made with seasonal fruits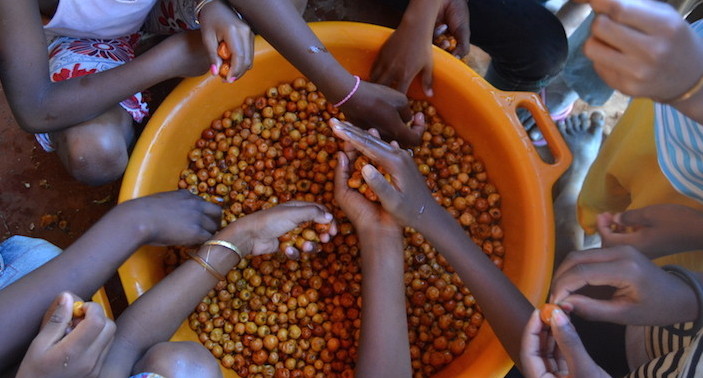 There are also recreational activities in the programme such as sport, beach walks, music soirees and hair braiding.
3 – Educational trips (green class) and the library
More than 60 students in public schools in Toliara have been attending every week for 4 days, and have come from the camp in our two environmental education centres. During the green class' trip, they created many animations about the environment and other learning activities.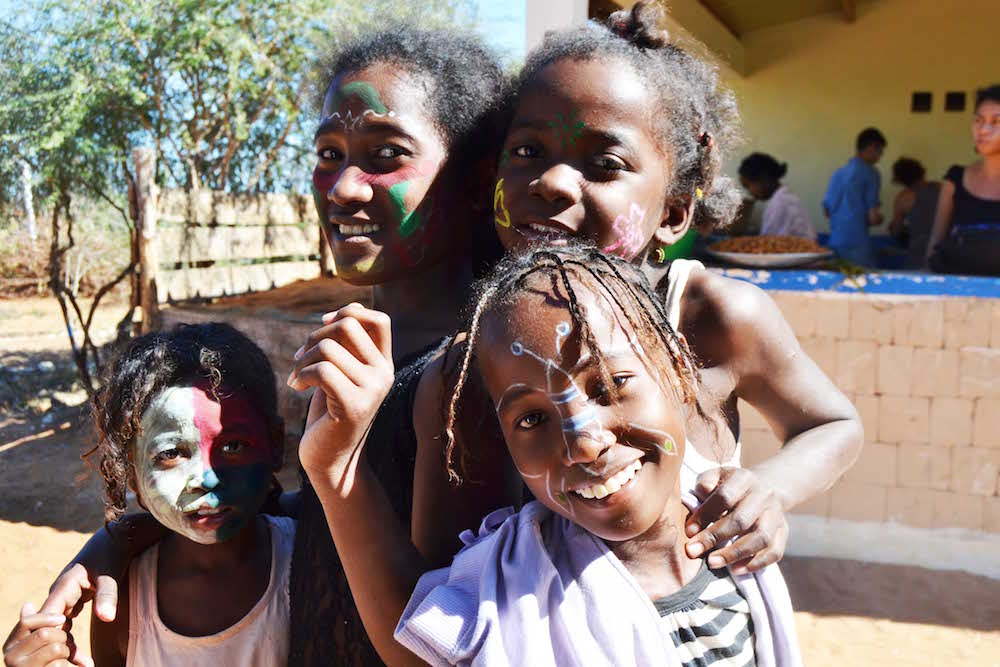 Bright Future also runs the library in the Mangily village, where there are different reading and writing activities for all of the children from the town.
With the children, the voluntary tourists can also participate in :
Learning visits, turtle village, Mosa natural park, land and sea museum (with a large humpback whale skeleton) etc.
Raising awareness for the environment (reforestation visit with Bright Future, recycle workshop etc.) and hygiene (fabrication of soup, hand washing).
Activities in the library: raising awareness for reading and writing,
Recreational activities: gymnastics, other sport activities such as beach swimming, musical soirée and a cinema showing.