The Solidarity Mangily Hotel, highly recommends you to take a traditional tour of the original and impressive sand banks and sand dunes. You can also visit the small and natural swimming pools, formed by rocks in the air of Mangroves. This can all be found inTsongoritelo, a fishing village that is a protected area by the NGO Bright Future. The tour finishes with a picnic before the tour of the hotel.
Photo exhibition to discover the importance of the mangrove conservation
The day starts with a canoe trip or in a 4X4 from Mangily to the welcoming area of the mangrove reforestation project of NGO Bright Future. Throughout the photo exhibition, the visitors can discover the ecosystems of the mangroves and the importance of their preservation.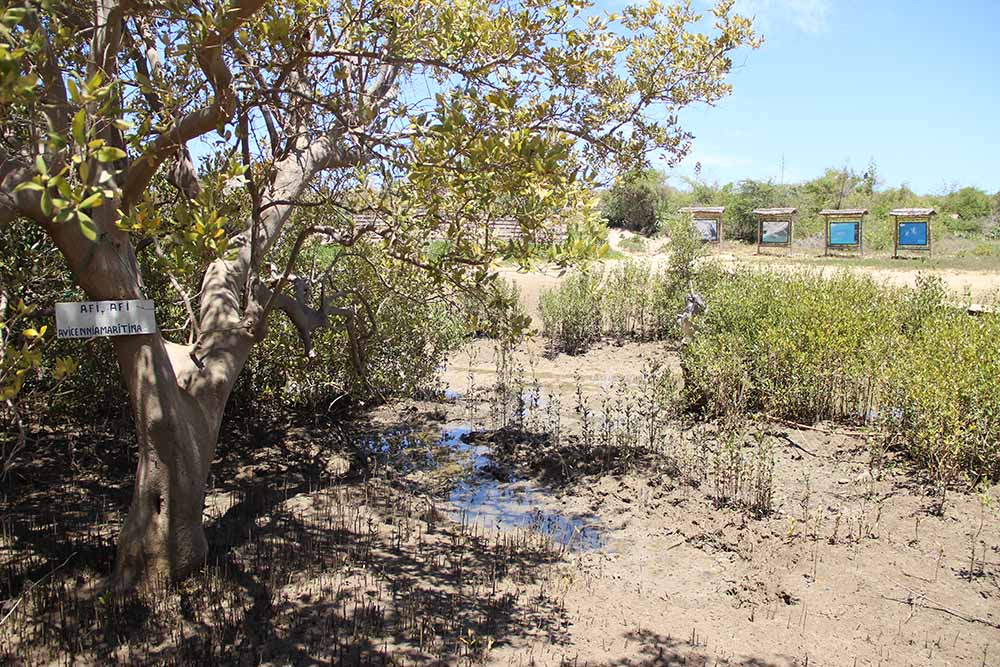 Discover the charming sand banks on the outskirts of the Mangroves in Tsongoritelo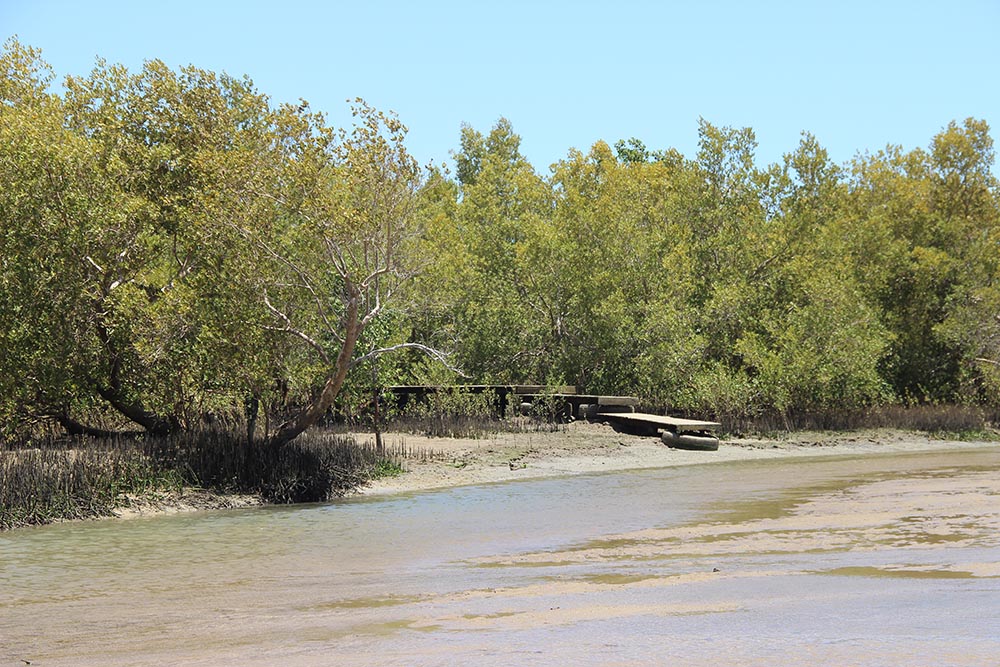 The visitors can then transverse through the mangrove airs on the footbridge and discover two mangrove species: Avicennia Marina, pronounced "Afiafy" and  "Sonneratia" pronounced  Songery", hence the name  of the village Tsongoritelo.
During the replantation season (June-July), visitors can collaborate in the project by pricking out the young mangrove plants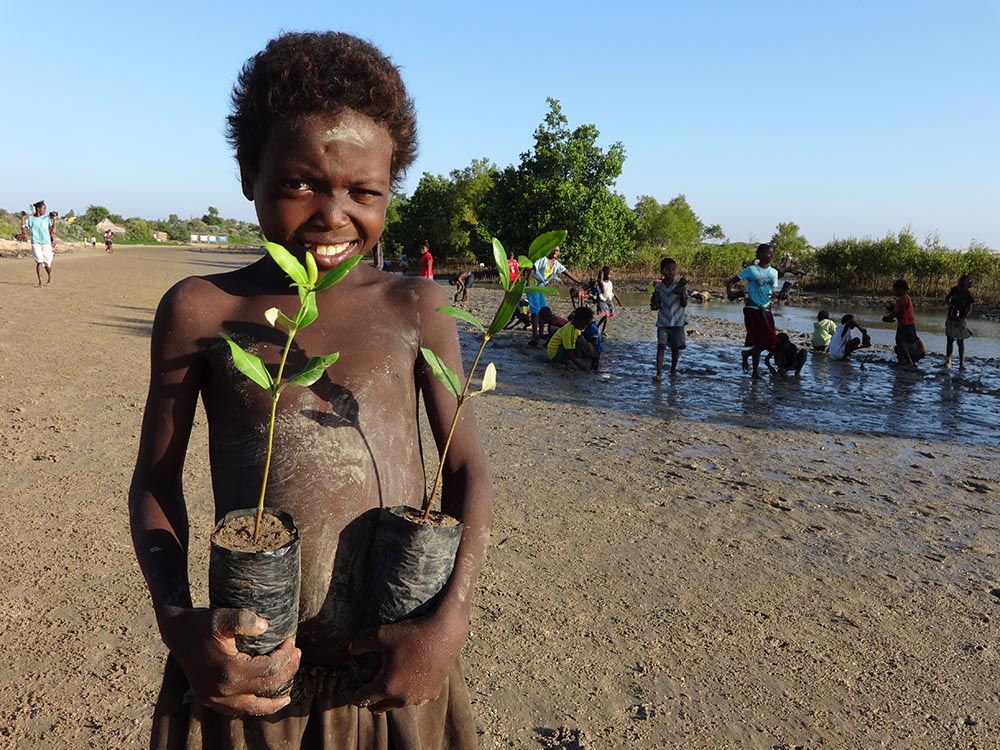 …..
  The plantation process for Mangroves
…..
We harvest the seeds that fall from the trees in February.
Then, the seeds are planted in the nurseries and watered everyday, before being replanted in the mangrove reforestation site in July, where the world day of Mangrove is celebrated (26 July).
The participation of this replantation is open to the people from the village as well as the solidarity tourist.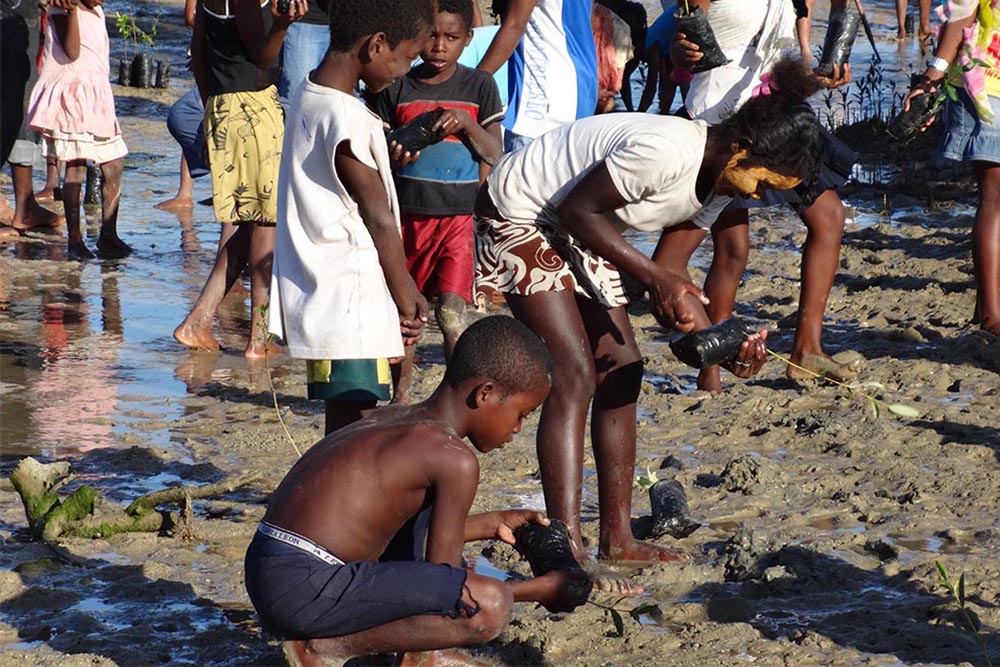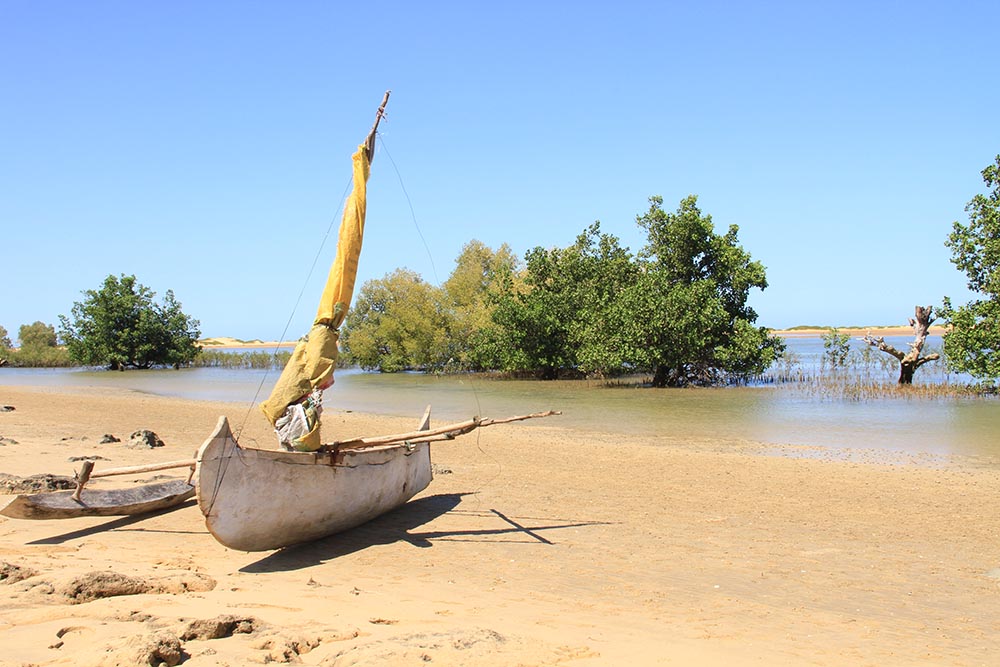 A Beautiful stroll to the small and natural pools