The Solidarity Mangily Hotel organises many conferences, training sessions and meetings as it has the luxury of being closely situated to the edge of the baobabs forest. One of the conference rooms in the Solidarity Mangily Hotel caters up to 45 people, an ideal space for events such as associations, NGO'S, enterprises, international organisations or even family celebrations.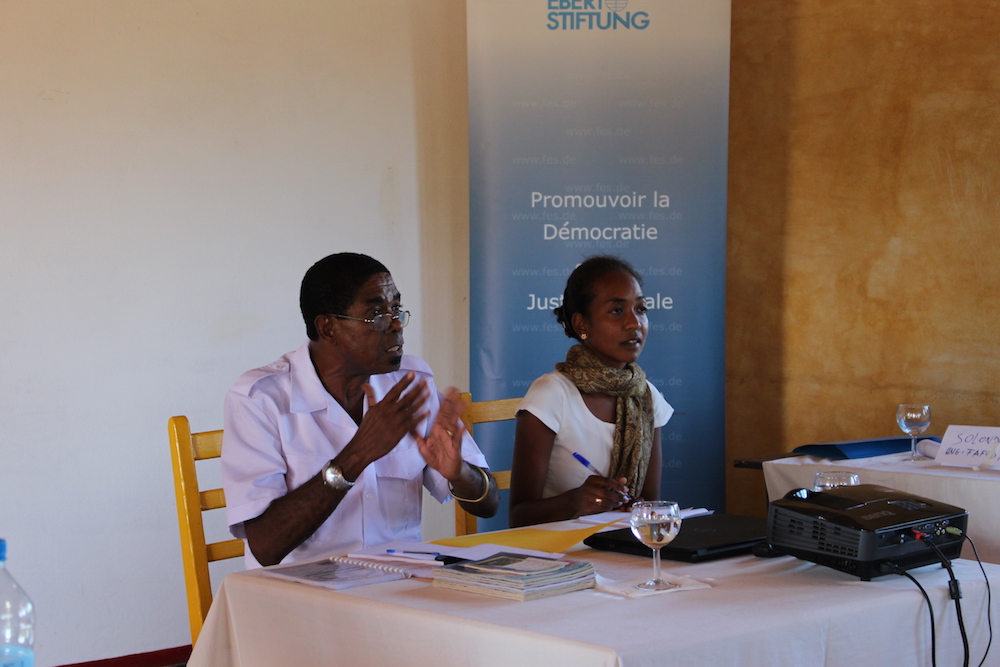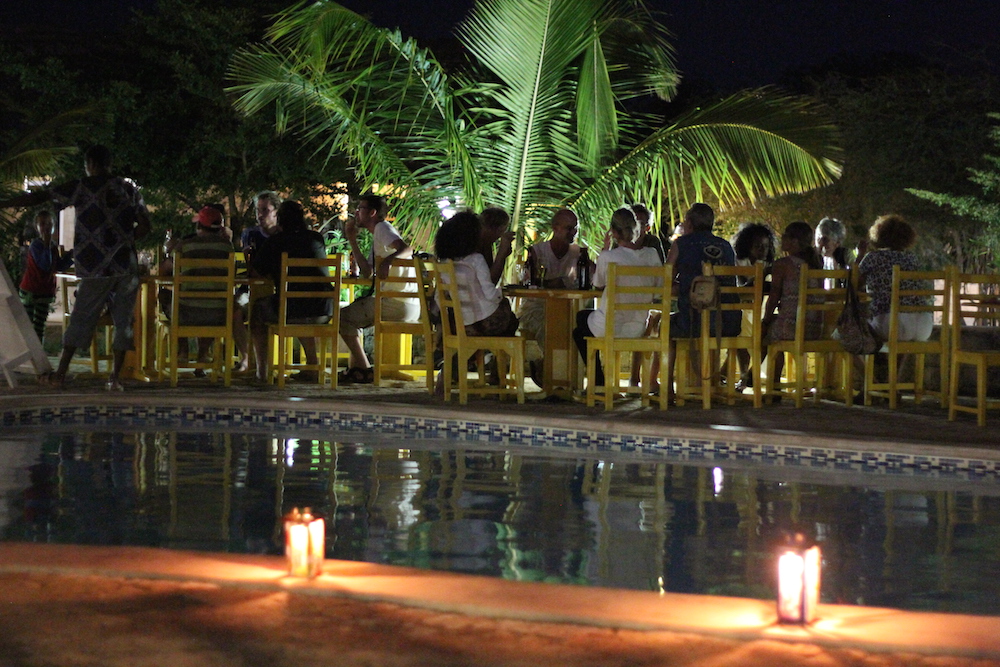 Despite all of the hard work that is put into the development initiative, (100% of the hotel's beneficiaries are invested in Bright Future's environmental and educational projects). The Solidarity Mangily Hotel has outstanding facilities for events where organisations are starting up development projects.
A well-equipped room and excellent prices for accommodation and dining
The conference room has black and white tables, wifi and a projector.
The Solidarity Mangily Hotel offers special prices for coffee breaks, cocktails or buffets next to the swimming pool. Groups can also receive special rates for accommodation or meal plans.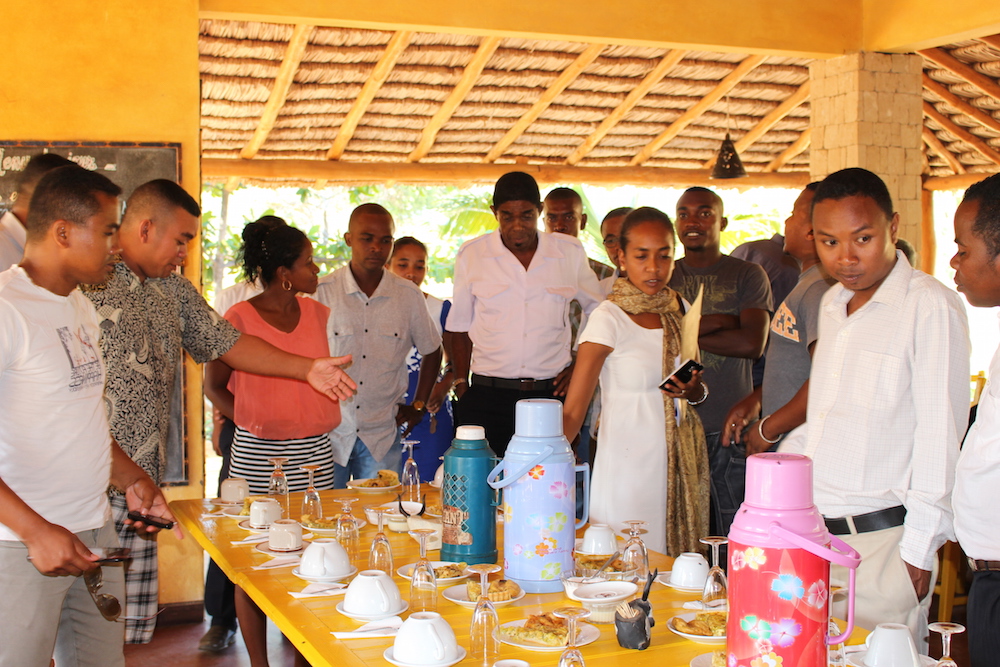 Music shows or karaoke soirées can also be organised to help you both unwind or party.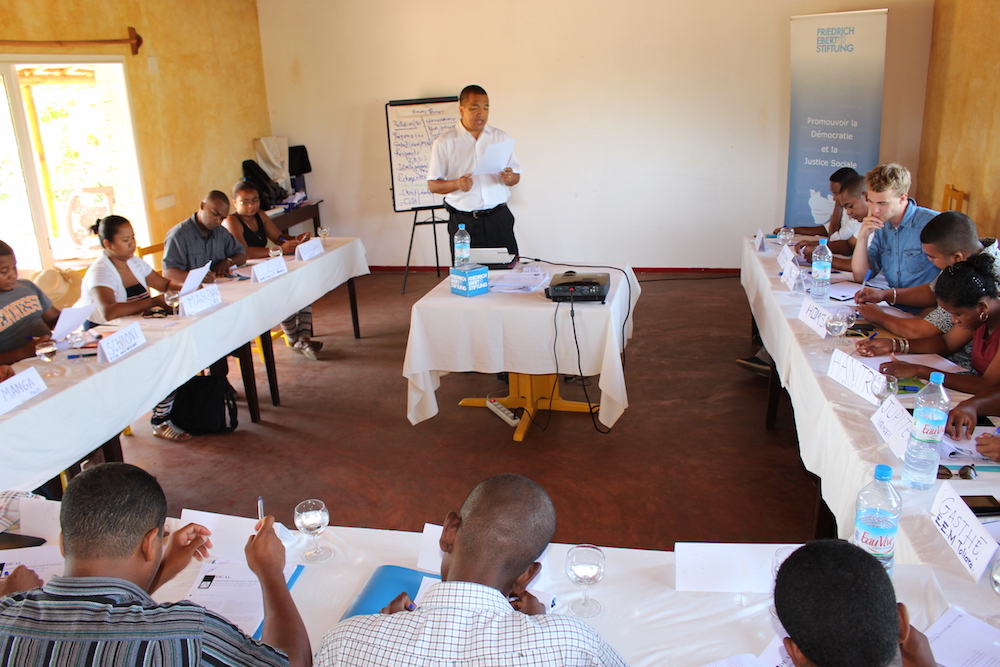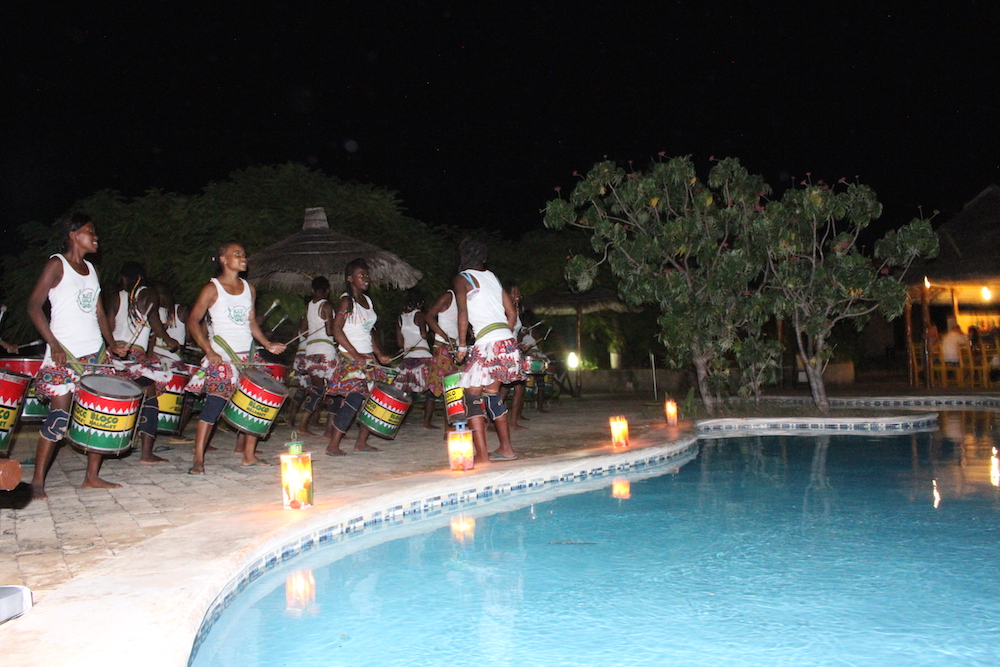 The Solidarity Mangily Hotel has a friendly atmosphere for organised group events !